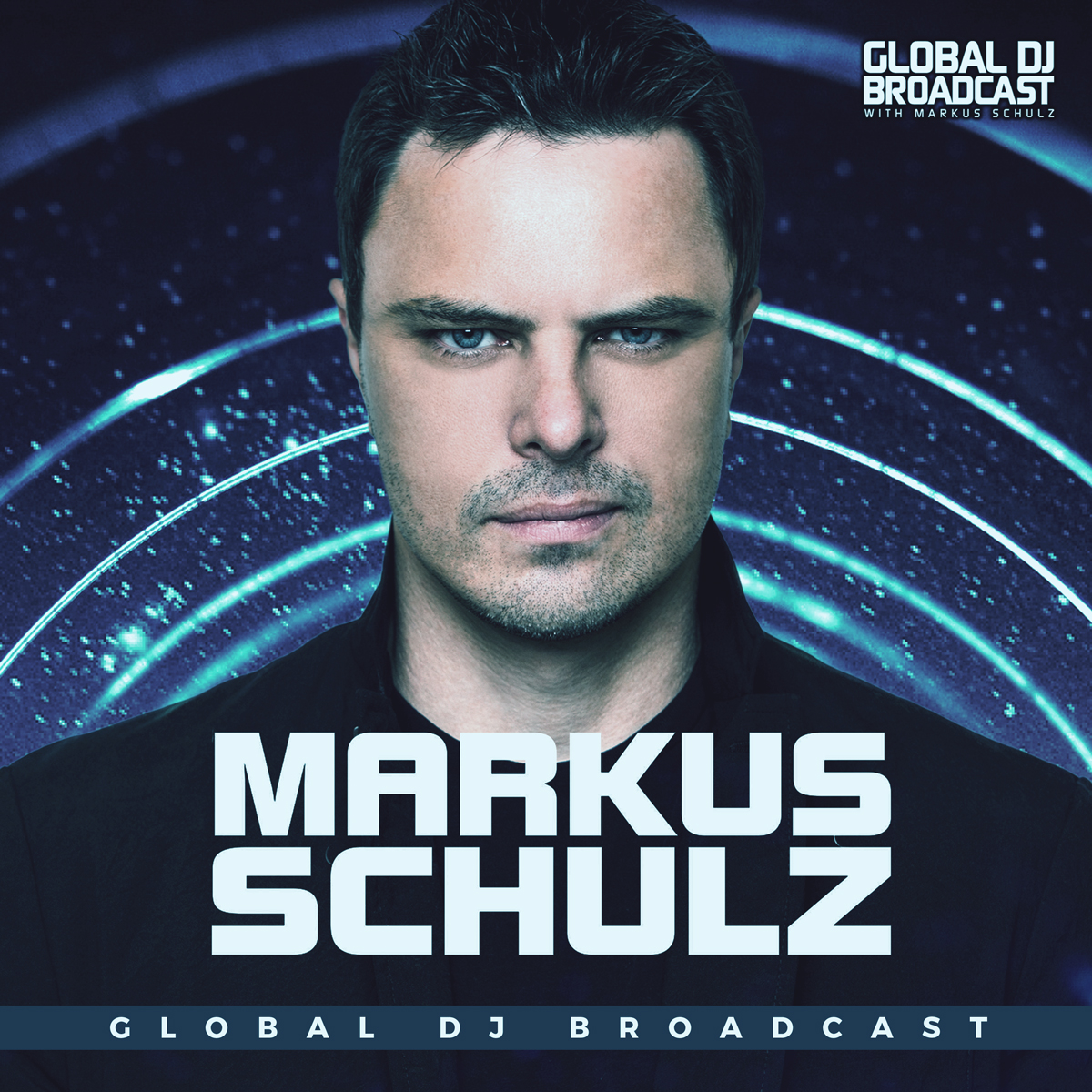 Global DJ Broadcast is the weekly dance music radio show hosted by international DJ and producer Markus Schulz. Receiving multiple IDMA nominations since its inception, Markus' unique fusion of trance, progressive and multiple additional genres has contributed to becoming one of the most popular radio shows on FM, satellite and online.
Episodes
Saturday Dec 24, 2022
Saturday Dec 24, 2022
Hi there. As a small way of saying thanks to you all for your support and dedication throughout the year, here is a little something which might provide a musical escape and distraction. For the holidays, a 4 hour journey End of Year Countdown mix for 2022. Staring out deep and wondrous, and slowly move through the gears down the rabbit hole; towards uplifting melodies to create the right vibe.
Hope you enjoy, and wishing you all a very Merry Christmas; and hope you are safe and well if the weather is troublesome near you. Looking forward to delivering the always very special and much anticipated Global DJ Broadcast Classics Showcase episode for you next week.
With love and sympathy to the friends and family of Faithless, and may the poetic lyrics of Maxi Jazz continue to inspire us from above. 
Tracklist:
01. Nora En Pure - Forsaken Dream (Intro Mix)
02. Kamilo Sanclemente - Fragma (EMPHI Remix)
03. Miss Monique - Land of Sunshine
04. Guy J - Fire
05. Supacooks - Levitation
06. Sahar Z - Back in My Arms (Shai T Remix)
07. Vintage Culture - Fractions
08. Signalrunners - Meet Me in Montauk (Judah Remix)
09. Andy Moor & Adam White present Whiteroom - The Whiteroom (Marsh Remix)
10. OIBAF&WALLEN - 2021
11. Monarke - Deja Vu
12. Trilucid - The Loved Are Never Lost
13. Sandeep Pai - Mirrors (Jerome Isma-Ae Remix)
14. gardenstate & Bien - The Best Part (gardenstate Outer Space Mix)
15. Kyau & Albert - Falling Anywhere (David Broaders Remix)
16. Giuseppe Ottaviani - Celsius
17. Jamie Stevens - Transference (Chable & Mangan's Tranceference Remix)
18. Harry Square - Two Sides
19. Estiva - Salt (Paul Thomas Remix)
20. Matt Fax - Halcyon
21. Joris Voorn & Underworld - Too Little Too Late (Little Late Mix)
22. Charles D (USA) - Traction
23. Audioholics - External Key
24. CamelPhat & ARTBAT featuring Rhodes - For a Feeling (Layton Giordani Remix)
25. Deborah De Luca & Robert Miles - One & One
26. Probspot - Blueberry (Markus Schulz Down the Rabbit Hole Remix)
27. Sean & Xander - Redline
28. Above & Beyond presents Tranquility Base - Surrender (Genix Remix)
29. Maceo Plex & Program2 featuring Giovanni - Revision (Club Mix)
30. Mike EFEX - Visions in the Dark
31. ANNA featuring Ravid - Cosmovision
32. Markus Schulz x KhoMha - Take Me
33. Layton Giordani & HI-LO - Rabbit Hole
34. STANDERWICK - Astrobiotic
35. Mike EFEX - Monsters
36. Spartaque & Bruce Zalcer - Open Book
37. Marco V - Aurora
38. Markus Schulz x BT - Preswtick
39. i_o & Lights - Annihilation (Afterhours Mix)
40. ALAT - Ch.1: The Birth of Evil
41. Gregor Tresher - Quiet Distortion (Bart Skils Remix)
42. Arkham Knights & Jam El Mar - Wake Up
43. Weska - Levine
44. Teenage Mutants & Heerhorst - Tut Ench Amour
45. Tony de Vit - The Dawn (Fergie Remix)
46. AKKI - Loneliness
47. Kai Anschau featuring Mallory N - Solarsystem (Tiger Stripes Remix)
48. Adam Beyer & Bart Skils - Your Mind (Charles D Epic Mix)
49. Rapid Eye - Circa-Forever (Markus Schulz Down the Rabbit Hole Remix)
50. Andy Moor vs Orkidea - YearZero (Andy Moor's First Light Mix)
51. Will Atkinson - Last Night in Ibiza (Filterheadz Remix)
52. Marco V presents Vision 20/20 - BORE/ALIS
53. Victor Ruiz - Pura Vida
54. Markus Schulz x Arkham Knights - Vanderbilt
55. Daxson - When Tomorrow Comes
56. Joris Turenhout - Need a Rave (Marksu Schulz Down the Rabbit Hole Reconstruction)
57. Carl Cox & Franky Wah - See the Sun Rising
58. Stoneface & Terminal - Moonraver
59. Sunlounger & Susie Ledge - Don't Stop Me from Falling (Craig Connelly Remix)
60. System F - Adagio for Strings
61. Daxson - Who We Are
62. Paul van Dyk featuring Hemstock & Jennings - Nothing But You (Super8 & Tab Remix)
Comments
(2)
To leave or reply to comments, please download free Podbean or