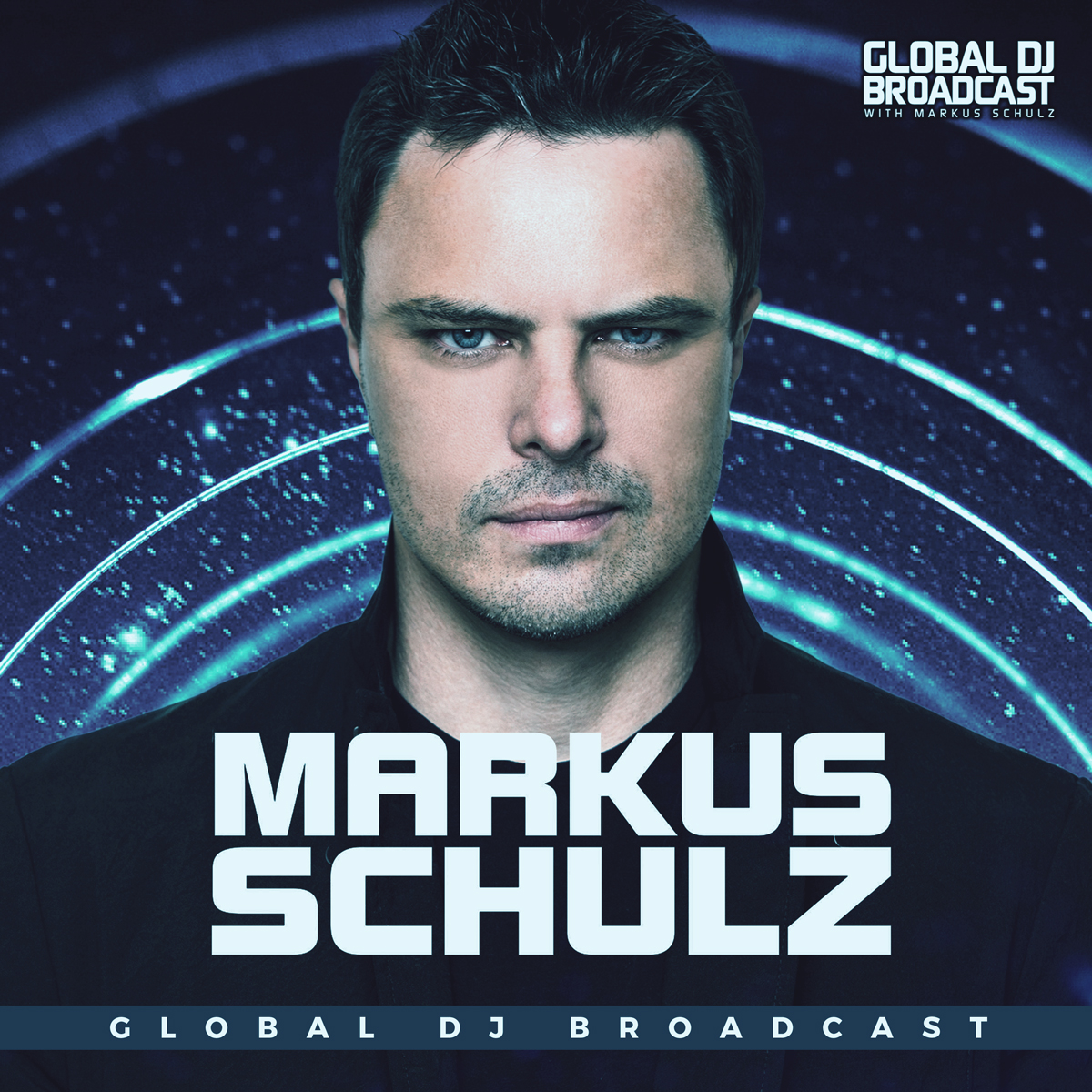 Global DJ Broadcast is the weekly dance music radio show hosted by international DJ and producer Markus Schulz. Receiving multiple IDMA nominations since its inception, Markus' unique fusion of trance, progressive and multiple additional genres has contributed to becoming one of the most popular radio shows on FM, satellite and online.
Episodes
Wednesday Jul 31, 2019
Wednesday Jul 31, 2019
As our special July comes to an end, Markus Schulz presents his second of two special gifts dedicated to the fans. First was the Sunrise Set, and now, an exclusive four hour set which formed part of the annual Coldharbour Day celebrations.
Hope you enjoy the journey, and if you indeed have enjoyed Markus' palette of work this year, please take a moment and consider supporting him in this year's DJ Mag Top 100 poll, at vote.markusschulz.com. Many thanks for your continued love and dedication.
Tracklist:
01. Eli Nissan - Naked
02. Tech D - Amphibia
03. Guy J - Synthopia
04. Juan Deminicis - Aldebaran
05. PQM featuring Cica - The Flying Song (Corren Cavini Remix)
06. Ilija Djokovic - 1991
07. Jam & Spoon - Follow Me (Jerome Isma-Ae Remix)
08. Dosem - Energy Source
09. Glenn Morrison - Blue Skies with Linda
10. Ben Bohmer - Challenger
11. Estiva - Eclipse
12. Austin Martin - Space Cake (Ewan Rill Remix)
13. Solid Stone & Tiffany Johnston - Tempted
14. Andre Sobota - Continuum
15. Rodrigo Deem - Distressed
16. Yotto - Shifter
17. Vintage & Morelli - Senshi
18. Cristoph - Tremble
19. Frankyeffe & Seismal D - Titanium (Markus Schulz Afterdark Reconstruction)
20. Pete Lazonby - Sacred Cycles (Adam Beyer, Bart Skils & Layton Giordani Renaissance Remix)
21. Zimmz - Pragmatic
22. Brandenburg Techno Orchestra - Mondfinsternis
23. Austin Pettit - Nightride
24. The Thrillseekers pres. Hydra - Amber (Vintage & Morelli Remix / Markus Schulz Sunrise Reconstruction)
25. Markus Schulz & BT - I Need Love
26. Y-Traxx - Mystery Land (Spektre Remix)
27. Andrew Bayer featuring Alison May - In My Last Life (In My Next Life Mix)
28. Probspot - Blueberry (Daniel Wanrooy Remix)
29. Victor Ruiz - Nimbus
30. Lentos - Forget About Us (Barnes & Heatcliff Remix)
31. Coyu & Bastian Bux vs. Age of Love vs. Markus Schulz presents Dakota - The Age of Desire Walks with Cafe Del Mar (Markus Schulz Mashup)
32. Lewis Capaldi - Someone You Loved (Markus Schulz Remix)
33. Hammer & Bennett - Language (Santiago Nino Dub Tech Mix)
34. DT8 Project - Cycles
35. Ferry Corsten & BT - 1997
36. Mike EFEX - Wolfenstein
37. Giuseppe Ottaviani - Follow the White Rabbit
38. Markus Schulz & Alina Eremia - You Light Up the Night
39. M.I.K.E. Push vs. Rank 1 - Zenith
40. Hypnotic State - Jovian Planet (Daniel Wanrooy Remix)
41. Arkham Knights - Knightvision
42. Markus Schulz & Adina Butar - Breathe Me to Life (Daxson Remix)
43. Markus Schulz presents Dakota - Searching
44. DIM3NSION & DJ Nano - Santa Monica
45. Daxson vs. Solis & Sean Truby - Trinity
46. Fisherman & Hawkins - Apache
47. Davey Asprey - Fallout
48. Ferry Corsten presents Gouryella - Surga
49. Roger Shah with Stoneface & Terminal - Triumvirate
50. Lostly featuring Claire Willis - Neon Skies
51. Driftmoon & Robert Nickson presents Astrosphere - Zephyr
52. Artento Divini - Overall Phased
53. Dash Berlin featuring Emma Hewitt - Waiting (Markus Schulz In Bloom Remix)
54. Marco V - Unprepared (Dan Thompson Remix / Markus Schulz Big Room Reconstruction)
55. Joyhauser - Killer Queen
56. Markus Schulz - 65.4Hz
57. Daxson vs. MK - Culture 17 (Daxson Mashup)
58. Tiesto - Flight 643 (Arkham Knights Remix)
59. Markus Schulz and Departure with Gabriel & Dresden - Without You Near (Fisherman Remix)
60. Markus Schulz & HALIENE - Ave Maria